Tuesday March 30th from 8:00 to 9:00 p.m.
The theme is discipline for children between 3 and 6 years old, based on the Montessori method.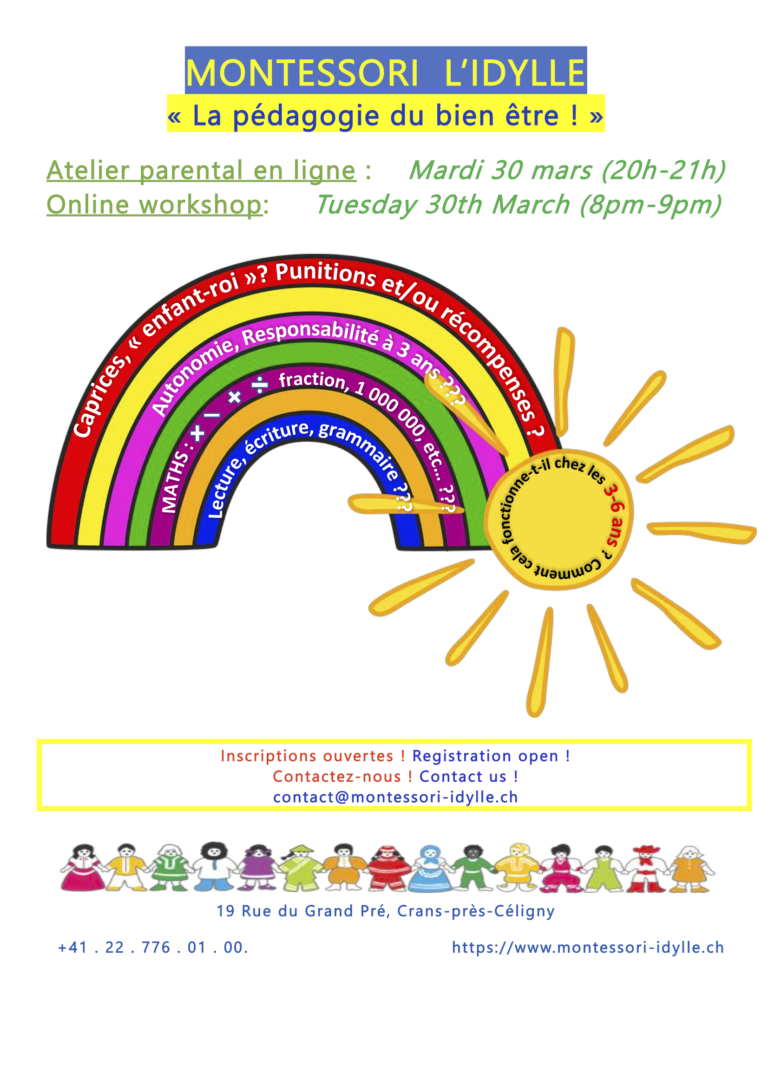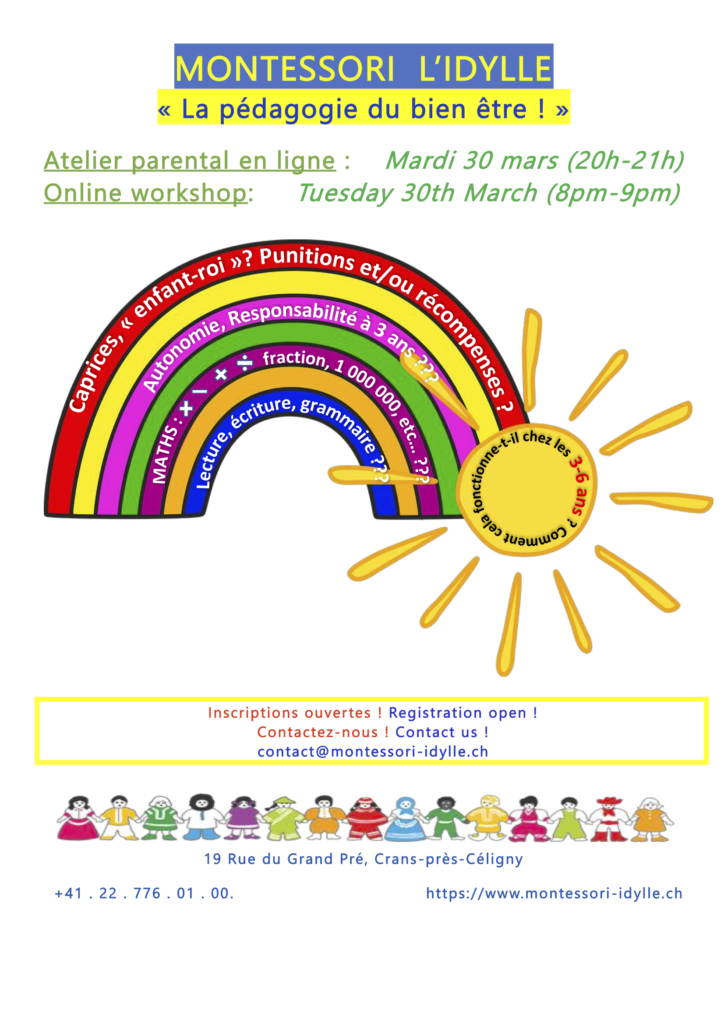 Registration at contact@montessori-idylle.ch  
Please indicate if you are primarily French-speaking, English-speaking or bilingual. Feel free to share any questions related to the theme and we will try to answer them during the workshop.