Idylle Grand-Pré School

The pedagogy of well-being
An adapted environment that respects both young and old.
A flexible school that adapts to your children and your needs.
More information >

A quality environment near Nyon
Between Lake Geneva and our mountains, an environment
conducive to the discovery and development of children.
More information >
Extracurricular activities
The Idylle Grand-Pré school offers extra-curricular activities in accordance with the philosophy of Maria Montessori.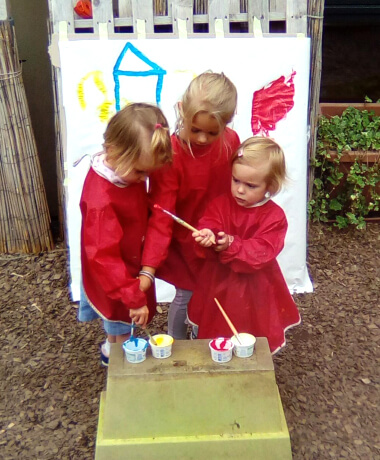 News
We are pleased to announce that Dr. Solange Denervaud has just published a new article with three other researchers in an international scientific journal. She continues her work on the comparison of the impact of Montessori and traditional pedagogy on the development of the child's brain. Entitled: "Pedagogy shapes semantic memory and influences creative thinking", […]
La bibliothèque de Crans invite les enfants les mercredis après-midis dès 16h pour des lectures au jardin communal de crans près Céligny. du 8 septembre au 13 octobre 2021
Testimonials
Our son attended the Idylle for 4 years and we are very grateful for the impact of the Montessori Idylle on his personal development, the acquisition of specific skills and above all his self-discovery.
The teachers, the staff and the parents' association sincerely care for the well-being of each child and are committed to giving parents and children personal, caring and very satisfying attention : Our child was at the centre of his or her education and was treated with respect and attention.
We and our son also formed lasting friendships and facilitated our rooting, as expatriates, in this community.
We therefore decided to continue our son's school education in the Montessori system.
Montessori l'Idylle is the school that our children attended during their first years of school and that they left with a very solid base to continue in the big classes.
Excellent teachers, superb facilities and a personal approach to each child. A school that we recommend without any doubt.
L'Idylle is like a big family for children who help and learn together in mutual respect. The teachers are great, very much loved by the children and listen to the parents.
My children have spent unforgettable years in this school, which has allowed them to develop an insatiable curiosity, great self-confidence and autonomy that will be precious to them throughout their lives.
I put my 2 year old boy in the trotters at L'idylle Montessori and was very satisfied!
The beginnings were very hard because my son couldn't stand the separation but I was wonderfully accompanied through this difficult passage. My son also received all the attention and affection necessary to hold on and get used to my absence. I immediately had great confidence in the team.
I find the premises very pleasant and bright, the quality equipment and the rhythm of the day very healthy. It's also very calm for a crèche, so the child comes home less tired. The Montessori principle of letting the child do it by himself while being accompanied is really constructive.
As a mother, we often tend to do things for our children and this gives the right balance. Thank you, my son is well in his head and ready for school!